How to play The Legend of Queen Opala on Mac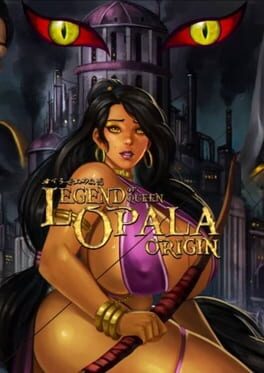 Play The Legend of Queen Opala on Mac with Parallels (virtualized)
The easiest way to play The Legend of Queen Opala on a Mac is through Parallels, which allows you to virtualize a Windows machine on Macs. The setup is very easy and it works for Apple Silicon Macs as well as for older Intel-based Macs.
Parallels supports the latest version of DirectX and OpenGL, allowing you to play the latest PC games on any Mac. The latest version of DirectX is up to 20% faster.
Our favorite feature of Parallels Desktop is that when you turn off your virtual machine, all the unused disk space gets returned to your main OS, thus minimizing resource waste (which used to be a problem with virtualization).
The Legend of Queen Opala installation steps for Mac
Step 1
Go to
Parallels.com
and download the latest version of the software.
Step 2
Follow the installation process and make sure you allow Parallels in your Mac's security preferences (it will prompt you to do so).
Step 3
When prompted, download and install Windows 10. The download is around 5.7GB. Make sure you give it all the permissions that it asks for.
Step 4
Once Windows is done installing, you are ready to go. All that's left to do is install The Legend of Queen Opala like you would on any PC.
Did it work?
Help us improve our guide by letting us know if it worked for you.
🕹 Editor's notes
Developed by SweGabe, The Legend of Queen Opala is a hentai RPG series first released in 2010, featuring illustrations by hentai artist Gabe Logan.
The game is based on Egyptian culture and mythology. The central character, Queen Opala, is based on Queen Cleopatra.
Since the game features explicit content, it is only for the adult gaming market.
Getting started
Once you're in the game, you will already be at the adventures of Queen Opala, and your first and primary role is to rescue her. It might involve a stretch of events, but once you've achieved this, you can proceed to the climax and primary objective of the game's genre, which is to indulge in your most-desired lewd activities.
What's Special About The Game
Have doubts about the game? Don't worry; here are reasons to make you want to try playing it:
Exceptional plot and fun gameplay.
Excellent character designs with unique personalities.
A detailed in-game map with collectibles and rare items.
Has a decent RPG feeling despite being a hentai game.
What's Lacking
Not all games are without flaws, and The Legend of Queen Opala also has its share of drawbacks. Here are some that keep players from enjoying the game to the fullest:
Limited variables in the storyline; no matter what you do, you'll land in the game's destined resolution.
A somewhat stretched and boring battle system.
All things considered, the game feels more like an RPG with pornographic elements and not wholly a hentai game.
Bottom Line
If you've never tried playing a pornographic RPG, it's time you try, and there's nothing better to start at than Legend of Queen Opala. Its simple yet intricately woven plot and graphics will soon draw you into the game.
The idea of exploring the map to get collectibles and form the bigger picture of the game is an exciting way to get you to complete all quests in no time. All in all, this game entertains you while also helping you learn about Egypt and its culture.