How to play Resident Evil 0 on Mac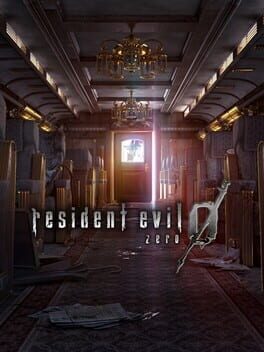 Game summary
Be prepared to relive the first nightmare in Resident Evil 0, a remastered version of the popular prequel to the original Resident Evil game. This remastered version takes the fear-inducing atmosphere from the original 2002 release and transforms it with stunning new HD visuals, improved sound, widescreen support and an optional modernized control system and more. It's the best way to experience the story of what really happened before the iconic mansion incident that was the catalyst for the entire Resident Evil saga. The story of Resident Evil 0 takes players back to 1998. Reports have been mounting about unusual murders on the outskirts of Raccoon City. The city's Special Forces division, S.T.A.R.S., sends their Bravo Team - including rookie cop member Rebecca Chambers - to investigate. On route, the team's helicopter suffers engine trouble and is forced to make a crash landing, where they find an overturned prisoner transport vehicle. Splitting up to search the area, Rebecca discovers the Ecliptic Express, a train stopped dead on the tracks. Inside, she meets death row convict and ex-Navy lieutenant Billy Coen. Throughout the game, you will take control of both Rebecca and Billy, at times switching between both characters in order to proceed. Learning the advantages of each character is the key to solving puzzles and surviving the nightmares that lie ahead.
First released: Jan 2016
Play Resident Evil 0 on Mac with Parallels (virtualized)
The easiest way to play Resident Evil 0 on a Mac is through Parallels, which allows you to virtualize a Windows machine on Macs. The setup is very easy and it works for Apple Silicon Macs as well as for older Intel-based Macs.
Parallels supports the latest version of DirectX and OpenGL, allowing you to play the latest PC games on any Mac. The latest version of DirectX is up to 20% faster.
Our favorite feature of Parallels Desktop is that when you turn off your virtual machine, all the unused disk space gets returned to your main OS, thus minimizing resource waste (which used to be a problem with virtualization).
Resident Evil 0 installation steps for Mac
Step 1
Go to
Parallels.com
and download the latest version of the software.
Step 2
Follow the installation process and make sure you allow Parallels in your Mac's security preferences (it will prompt you to do so).
Step 3
When prompted, download and install Windows 10. The download is around 5.7GB. Make sure you give it all the permissions that it asks for.
Step 4
Once Windows is done installing, you are ready to go. All that's left to do is install Resident Evil 0 like you would on any PC.