How to play Infinite Pizza on Mac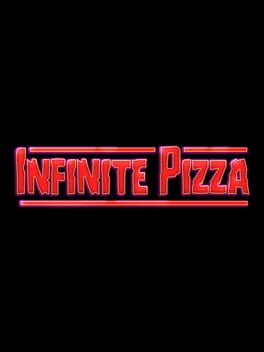 Game summary
Your dreams have come true, before you lies the infinite pizza in all its glory. Equipped with your Pizza Cutter Wheel and the Tomato Sauce Maker you set out onto the impossible journey towards the center of the Infinite Pizza. Can you survive its cheesy surface or will you become one with the cheese? How big will your slice be? Was there ever anything else than pizza?
First released: Dec 2020
Play Infinite Pizza on Mac with Parallels (virtualized)
The easiest way to play Infinite Pizza on a Mac is through Parallels, which allows you to virtualize a Windows machine on Macs. The setup is very easy and it works for Apple Silicon Macs as well as for older Intel-based Macs.
Parallels supports the latest version of DirectX and OpenGL, allowing you to play the latest PC games on any Mac. The latest version of DirectX is up to 20% faster.
Our favorite feature of Parallels Desktop is that when you turn off your virtual machine, all the unused disk space gets returned to your main OS, thus minimizing resource waste (which used to be a problem with virtualization).
Infinite Pizza installation steps for Mac
Step 1
Go to
Parallels.com
and download the latest version of the software.
Step 2
Follow the installation process and make sure you allow Parallels in your Mac's security preferences (it will prompt you to do so).
Step 3
When prompted, download and install Windows 10. The download is around 5.7GB. Make sure you give it all the permissions that it asks for.
Step 4
Once Windows is done installing, you are ready to go. All that's left to do is install Infinite Pizza like you would on any PC.
Did it work?
Help us improve our guide by letting us know if it worked for you.
🕹 Editor's notes
Everyone loves pizza, and Infinite Pizza is an RPS game based on this popular food item. However, this game is not about learning how to make pizza or knowing which ingredients to add at the right time.
When I first came across this game, I was so confused and could not understand why I had a pizza cutter and a gun. Who uses a gun while eating pizza, right?
Well, I was in for a surprise because I died instantly as soon as I entered the pizza. I did not understand what caused my death, but it was sudden and quick. The second time, I realized I had touched a tomato inside the pizza, which killed me.
The idea of this game is to get to the heart of the pizza. Along the way, you must defend yourself from multiple dangers like tomatoes and cans of tomato sauce. In the game, the tomatoes are called "Red Pizza Ingredient."
The way to the bottom is very confusing, and I felt like I was going through a loophole again and again. When I initially played the game, my head was spinning because of the game's speed. You have to dodge all the tomatoes and sauce cans that block your way or blast them with the gun that you possess.
It is a very challenging game that demands your entire focus, and if you last for more than a minute, you should pat yourself on the back. This game will test your reaction time and your gaming reflexes.
The game speeds up as you move your way deep into the pizza. Infinite Pizza gets very addictive once you get the hang of it.
Installing Infinite Pizza On Mac
Here are the steps you can follow to install Infinite Pizza on Mac.
Download the game from the official website of Parallels.
Set up your Mac's security features to allow the game to be installed.
After installation, the game is ready to be played.