How to play Tunic on Mac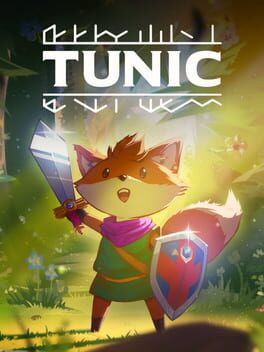 Game summary
Tunic is an action adventure about a tiny fox in a big world. Explore the wilderness, discover spooky ruins, and fight terrible creatures from long ago.
First released: Mar 2022
Play Tunic on Mac with Parallels (virtualized)
The easiest way to play Tunic on a Mac is through Parallels, which allows you to virtualize a Windows machine on Macs. The setup is very easy and it works for Apple Silicon Macs as well as for older Intel-based Macs.
Parallels supports the latest version of DirectX and OpenGL, allowing you to play the latest PC games on any Mac. The latest version of DirectX is up to 20% faster.
Our favorite feature of Parallels Desktop is that when you turn off your virtual machine, all the unused disk space gets returned to your main OS, thus minimizing resource waste (which used to be a problem with virtualization).
Tunic installation steps for Mac
Step 1
Go to
Parallels.com
and download the latest version of the software.
Step 2
Follow the installation process and make sure you allow Parallels in your Mac's security preferences (it will prompt you to do so).
Step 3
When prompted, download and install Windows 10. The download is around 5.7GB. Make sure you give it all the permissions that it asks for.
Step 4
Once Windows is done installing, you are ready to go. All that's left to do is install Tunic like you would on any PC.
Did it work?
Help us improve our guide by letting us know if it worked for you.
🕹 Editor's notes
Released in March 2022, Tunic is a game developed solely by an indie developer, Andrew Shouldice. The game is mostly played in an isometric view. Players take control of a fox, navigating him through the game world while being able to interact with objects. You can switch the camera to a more direct view during combat with enemies.
The game has been compared to huge successes like The Legend of Zelda, and Shouldice himself has confirmed that the game has taken inspiration from classic triangle-seeking games. The gameplay is similarly structured to The Legend of Zelda, with the game world only opening access to other areas after the player acquires a new weapon or ability for the fox character to use. 
About The Game 
As mentioned before, you play a fox who goes on a big adventure and explore a world that is full of secrets. The game's plot is left ambiguous as you start stranded in a strange place with your curiosity as your main weapon. 
As you travel throughout the world, you'll find pages that make up the game's Instruction Manual. The manual provides tips and secrets, revealing portions of the map and even the deepest of secrets. 
The combat features a technical and varied approach, with the player given the ability to parry, dodge, strike, and block. You'll also find things that add to your arsenal during your journey.
The Good
Souls-like Approach To Gameplay
The game just throws you into the world, and everything is left to you to discover and learn. Exploration is heavily encouraged as you find pages that give you more information about the game.
The world is grand, both gameplay and visual-wise. Everything in the world is almost a puzzle, including macro-scale and micro-scale puzzles. The game rewards the player if they are very thorough with their exploration.